Olfactivity is the fruit of the meeting of
Nadim Mroue
, whose family has been in perfume almost forever, and
Nathalie Feisthauer
, famouse Parisian parfumier who has created a number perfumes with worldwide success. Olfactivity
unravels the cliché of the permanent perfume
and opens up a myriad of possibilities : a game where everyone can create their own fragrant trail to match the occasion, mood, clothing, moment of the day.
Can you be tempted ?
THE LUCKY
NUMBER
CONCOCT, PLAY, TRY AGAIN... COMBINE TWO OF OUR 9 NUMBERED FRAGRANCES TO GET A NUMBER : YOUR LUCKY NUMBER.
Your Lucky Number – or Fetish Figure – is est the promise of a perfect harmony between your desire of the moment and your perfume.

This combination also represents the marriage of two olfactory realms : each number will immerse you in a noble fragrance of French perfumerie.

Your personal nectar, a potion honouring your unique personnalité ... a sensory rendez-vous every morning.

---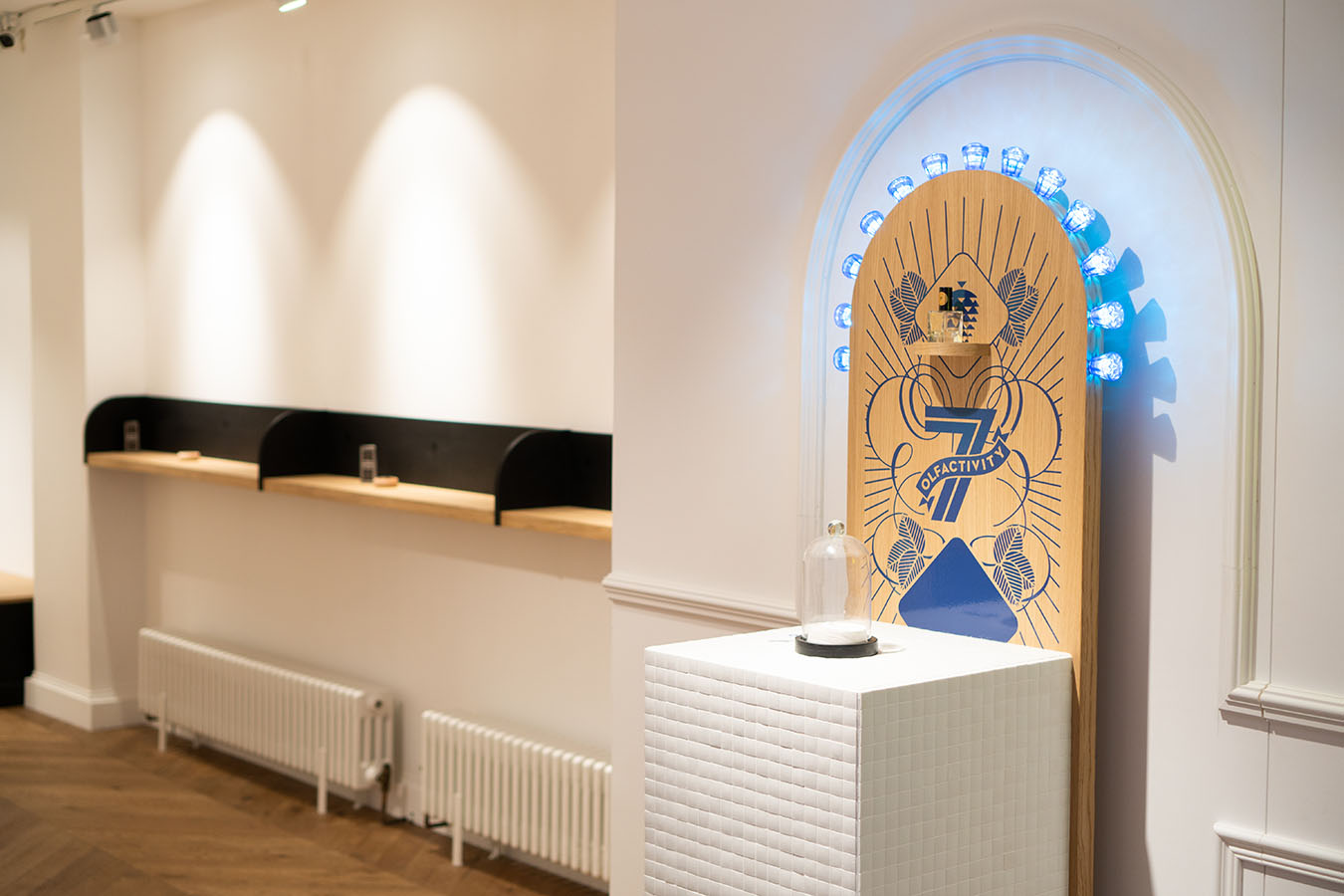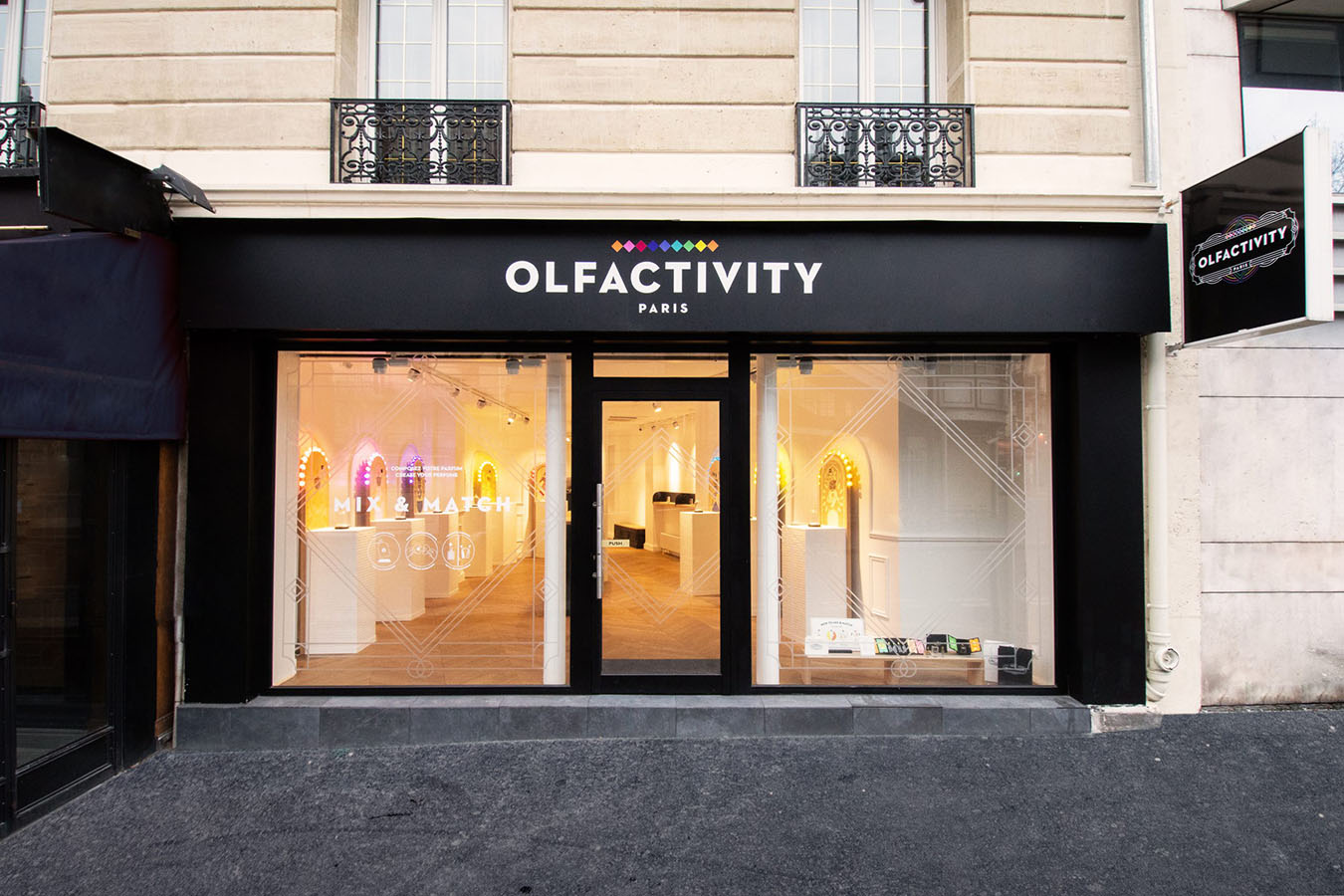 For an optimal sensory experience, we recommend the creation of your perfume in the boutique. After 2 years of development, it has become a vibrant and unique space, envisaged as far more than a classic parfumerie. Our equipment has been optimised to convert your quest for the perfect combination into a most magic moment. You have two options to choose from : Come to the store when it suits you, or make an appointment to reserve your privileged moment.

Our discovery kit has just one objective : to bring our magic into your home. Not able to come to the store ? Or is the thought of striking the perfect potion still a little too intimidating ? Experience the sensory exploration in the calm of your own home, thanks to our 9 impregnated testing. The price of the kit (5 euros) is reimbursed as soon as you make your first purchase.